A well-known solution for cosmetic needs,
Botox can also help with other orofacial conditions
BOTOX®: Is It the Right Choice for You?
For Cosmetic and General Dentistry
Brighter days are on the way, bringing more opportunities to show off your smile, so you may be considering what else you can do to look your best. As dental professionals, we have many ways to help beautify your smile and improve your overall facial aesthetic. The services we offer here at Ballard Dental Arts include one especially popular cosmetic treatment: Botox!
Botox is a cosmetic treatment for adults that can help reduce the appearance of wrinkles and lines on the face. The Botox treatment is FDA-approved to deliver results predictably and subtly, with minimal downtime. It can temporarily make moderate to severe crow's feet, frown lines, and forehead lines look better with a smoothing effect that starts just a few days after injection and can last up to four months!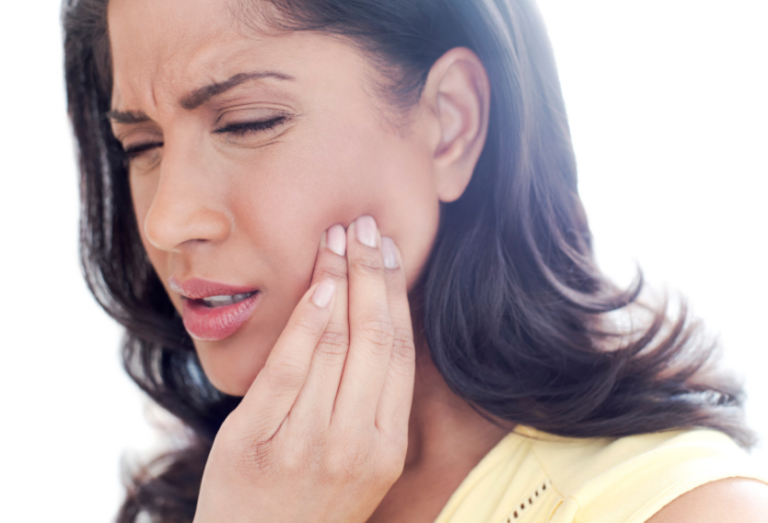 Over time, the use of Botox has been expanded to include dental treatments, because it's a minimally invasive treatment. Botox can help address dental issues in various ways, such as:
Ballard Dental Arts specializes in the use of Botox for cosmetic treatment and orofacial conditions. When you're considering Botox treatment you may not immediately think of consulting a dentist, but it's a perfect fit! Your dentist is uniquely suited to providing Botox treatment, safely and comfortably, due to their years of experience studying facial anatomy and giving facial anesthetic injections.
Call us today to find out if Botox is right for you! You can also request your appointment with us online. Schedule a visit to our office that conveniently fits your life and our caring, experienced team will help you discover how you can get a beautiful new look.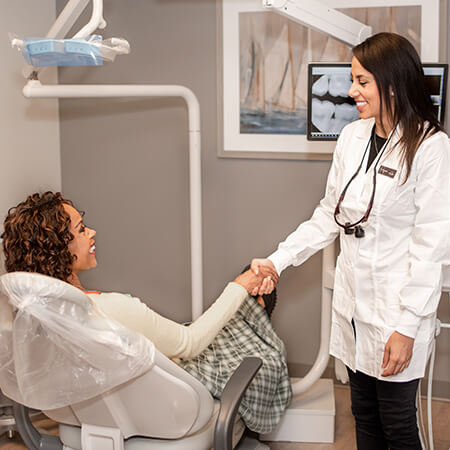 Angie did a wonderful job of cleaning my teeth and removing coffee stains without needed a whitening treatment. The dentist was very informative and personable! I would recommend them to everyone ☺️
Cat Wieland
00:49 02 Jul 22
Let me start off by saying I am phobic of dentists just so you can feel the impact of this review.I had an extremely amazing experience! I haven't been to a dentist for 4 years because of my phobia. Not once did they shame me for taking so long to come back to see a dentist. They didn't shame me because my mental health doesn't always mean I can brush my teeth regularly, they actually showed concern and wanted to make sure I was getting the help I needed. They explained all the work I needed to get done in a friendly and calm way. Explained payment plans and that it was okay to spread out the treatments and I was just relieved. I've never once left the dentist with a smile on my face and I was legit happy.Also the staff are some of the nicest people ever! They were all amazing!
Lauren Vaterlaus
00:21 27 Apr 22
Wonderful group of doctors in a well run office. Love this office!
Matthew Epstein
21:25 26 Apr 22
Dr. Eggert and his whole team at Ballard Dental Arts are amazing. I have been coming here for about 2 years. I have moved around a lot over the years and find that this is the best dental company I have ever been to. Out of the doctors I see in Seattle, Dr. Eggert and his dental hygienist are the best. Everyone I have seen there are so friendly and awesome.
Holly Smith
17:52 16 Mar 22
Jenni was absolutely incredible. Efficient, kind, and very good at making you feel welcome in the dentist's chair, which is a pretty impressive feat.
Good friendly dentist and assistants
Brian Cloward
21:22 19 Nov 21
My experience here has been great. When I go for regular cleaning, Jenni does a great and thorough job with cleaning my teeth. I have sensitivity in some areas of my teeth but she always does her best to make it as pain-free as possible. She is professional and friendly and I always leave with my teeth feeling great!
Yuka Asanuma
03:16 02 Nov 21
I spend summers in Seattle and don't have a regular dentist here. Had a dental emergency and they got me in, treated me with compassion and kindness, did a superb job. Office is super clean, staff super competent and so nice. Much appreciated!
Kitty Bennett
16:02 04 Sep 21
High priority of safety for staff and patients; Jenny is very gentle and thorough. Dr. Lau is personable and professional.
Susan Cross
23:03 03 Sep 21
Dr. Rowe and her team (entire office) did an amazing job fixing my crown. Going to the dentist isn't the most enjoyable experience but they did their best to make it one. I highly recommend her and her team to take care of you.
Dean Hodgson
00:47 24 Jun 21
Love love love Dr. Eggert's team at Ballard Dental Arts! So kind and conscientious of their patients. And my teeth have never looked so good 🙂
Teresa Meier
16:39 12 May 21
Ballard Dental Arts is a great experience every time. The staff is extremely efficient, professional, and thorough. I recommend them to everyone I know!
Teddie McCormick
21:32 14 Apr 21
I loved the experience and how kind the staff are. One of the staff Tinker was so nice when filling my cavity and shaping the filling to look like a tooth again. Out of the other dentistries I've been to this is the best in my opinion out of all of them.
Yandel Arevalo
19:59 07 Apr 21
I was recommended to Ballard Dental Arts by a friend when I had just moved back to the area about a year ago and I'm so happy to have found them. Not only is the office convenient to me & their office has early hours, the whole staff is so friendly, the office is super clean (their COVID precautions are great - you wait in the car and text to check in, then they call you), their billing is super straightforward and simple, and they are very accommodating in scheduling. I've seen Dr. Rowe and she's excellent, Phuong was my Hygienist this AM and was so helpful, so patient and kind. I have terrible anxiety about going to the dentist and Ballard Dental Arts makes me feel so comfortable. I highly recommend them to anyone looking for a dentist.
Natalie Graham
23:19 01 Apr 21
Being somewhat new to the area, I was putting off finding a new dentist until the last possible second. Ballard Dental Arts was a recommendation from a coworker, and I'm very thankful to have found them! To start, the office is beautiful, very clean and comfortable. Making my first appointment over the phone was quick, easy, and Kendra was very helpful in answering my questions. My availability for follow up appointments was tight, but the front desk team was incredible in their efforts to get me in on a short time frame. Thank you! The doctors and hygienists are wonderful and kind people. Thank you to Jenni for making my visit as comfortable as possible. Also shoutout to Dr. Eggert, Tinker, Tanisha, & a few others who were all very friendly and professional. Would recommend this place to anyone!
Jessica Davis
05:02 08 Mar 21
I had my first visit this week for a regular check-up and cleaning. I was very impressed! Clients wait outside/in their car until the staff call for you so there isn't a crowd in the waiting area. The office was immaculate. The bathroom was spacious enough for someone using a wheelchair. Staff were knowledgeable and courteous. They answered all my questions. Shout out to Orie, my dental assistant, Phoung, my hygienist, and my dentist, Dr. Rowe. Thank you for the excellent care!
Denise Zbozny
06:37 07 Feb 21
I started going to Ballard Dental Arts based on a friend's referral, and I'm so glad I did. It is clean, bright and airy, the front desk staff are kind and extremely helpful, and I love my hygienist. Even after I moved out of Ballard I kept going because of how great they are. Can't say enough good things.
Alexandra Vitale
06:46 12 Nov 20
I had the best experience in a dental clinic of my life at Ballard Dental Arts. Dr. Eggert and the staff were exceptionally professional and helpful. I would highly recommend Ballard Dental Arts to anyone needing dental care.
Basil Wendel
19:27 23 Aug 20
Dr. Sainaee is the best. She's very caring and great at what she does. Very nice staff and clean work space.
John Phillip II
00:06 20 Jun 20
I love this dentist office which says a ton since I am not fond of getting my teeth cleaned 🙂 they are nice and very helpful. I would highly recommend them to anyone looking for a great dentist!!
Rebecca Kuenn
02:07 13 Jun 20
I always come away from my visits to the Dentist with the good feeling that my teeth are being taken care of. My dentist Chris Tobler and his team are the best!
Bob & Kathy Hammer
05:02 11 Jun 20
The most friendly, caring, and attentive dentistry team in Seattle.
Celina Rose
01:34 03 May 20
Professional Dentists and Team - treated like family.
Robert Igelman
00:22 16 Apr 20
Juli Watson
19:55 20 Jan 20
Great team. I have been going here since the transition from the previous Dr. Jones location and I enjoy the new team members, especially Siri, Ori, Melissa and Dr. Eggert.
John DeTurk
16:54 02 Dec 19
I just got my teeth cleaned and polished and I had probably the best dental experience of my life. Last time 6 months ago I had Jenni work on my teeth and she is the first person to ever get me motivated to floss and buy and use a night guard. It clearly paid off because I had great results to show for my work this appointment. Jenni is extremely educational and I felt cared about here as opposed talked down to like I have other places. I have had nothing but amazing experiences since coming here and will continue to receive my dental work from people I trust. Thanks guys!!
I love this place, it had been a while sense I had been to the dentist so I was a bit hesitant to go but once I got there they made me feel right at home. I didn't feel judged and was treated with the up most respect. I would highly recommend them, and staff are all very friendly.
Kriscinda Grimm
18:21 21 Oct 19
Ballard dental arts has always done a great job and are easy to work with. moved away. That will not stop me from coming back of course. Dr. Tobler is fantastic!
Bret Corrington
20:14 16 Oct 19
It is truly comforting to know you have a professional, personal dentist who actually cares about your health. People without a dentist can have a lot of problems, but with Ballard Dental Arts all your fears are laid to rest. My first procedure this week involved #31, a fractured tooth that would have only gotten worse had I ignored it. Dr. Eggert, Melissa, and the other assistants, are truly helpful and friendly. Very important to my dental care is anesthesia, and I chose Ballard Dental Arts because they use Nitrous, which makes the procedures for me to go a lot smoother. I am not at all concerned about over-hyped dangers of N20, so that part of my dental care is crucial to me.Billing is also very gracious, as they know a full crown can cost over $1,000 which is necessary to pay, or else the tooth gets infected, which can lead to an abscess or much worse. They allow self-pay patients like me, who knows how practically worthless are the dental plans in this state, 90 days same as cash. If not for that, I would have had to postpone my care and put my health at risk. Thank you, Ballard Dental Arts, for truly caring. No, they did not pay me or egg me on to write this review, it's just something that I do anyway for the truly deserving businesses out there. Totally recommended.Best way to get here and avoid the very heavy Ballard traffic is to go over to 17th Ave. NW, and then turn eastbound onto NW 58th street to the end of the block, and they have a parking lot on the north side behind the building, which is actually the main entrance.
Matthew Douglas
21:06 24 Sep 19
All around great experience! I have recommended this place to several coworkers who are looking for a good dental office.
Justin Mothershed
20:20 03 Sep 19
Very nice. Quick and easy cleanings. Fixed my cracked filling and didn't feel a thing.
Ricardo Figueroa
17:06 19 Aug 19
I honestly look forward to my twice yearly dental appointments. I have been visiting Ballard Dental Arts for a few years and have had a consistently positive experience, even when that experience involved cavities and fillings.Dr. Tobler instantly puts you at ease. He is skilled, trustworthy, and patient to explain each step and option. I've definitely had dentists in the past who left me in the dark while they worked on my teeth, but Dr. Tobler goes out of his way to answer every question, sometimes before you even think to ask.The cherry on the cake is the amazing hygienist Jenni. Not only does she take excellent care of your teeth, but check-ups with her are like visiting with a friend you haven't seen in 6 months. She is pure gold. You may forget you're having your teeth cleaned.
Michal Sandford
04:48 01 Jun 19
Have been very pleased with Ballard Dental Arts. I'm happy that Ginny has been my Dental Hygienist for many years & I've found Dr. Tobler - who acquired the practice relatively recently - to be thorough, knowledgeable, attentive and congenial.
Richard Gordon
21:30 06 May 19
Melissa helped make my appointment stress free and comfortable. They were even kind enough to offer me a Bluetooth headset during my visit! Overall, this dentist office offers treatment in a way that is both kind and transparent.
Nehemias Luna
19:29 02 May 19
Going to the dentist is NOT something people look forward to! But the team here is so delightful and really makes it a better experience. Siri is the best hygienist and is so sweet - she makes this chore no one looks forward to actually enjoyable.The front desk staff is always friendly and helpful and Dr Tobler is such a patient, nice doctor. I can't recommend this practice enough!
Veronica Bisceglie
18:18 24 Apr 19
Great people and care, with lots of feedback and patience to address all of your concerns and find the best solution that works for you. Very happy here 🙂
Cole Hayes
21:05 11 Apr 19
Lovely facility with great people. I've been going to Ginny (Virginia) for years and she is always warm, conscientious, and professional. I love going to her for my cleanings.I had more extensive work done today by Melissa and Dr. Eggert and they were frequently checking to see that I was comfortable as well as informed about what they were doing each step of the way. They each have a gentle touch and did beautiful work.
The NWNowlins
05:05 17 Jan 19
I have had good experiences at Ballard Dental Arts. They are friendly and fun and talented, and their new office has cool gadgets. Most importantly, my teeth are clean and healthy.
David Zabinski
21:40 26 Dec 18
My hygienist is Jen and she is great! Jen is excellent in what she does. My cleaning is thorough and virtually pain free. This clinic has an excellent customer service.
Flor Craig
03:01 29 Nov 18
I came in 2 weeks ago and saw Dr. Eggert for help with my teeth. I had lost a temporary tooth for 2 teeth and needed something for it. He explained that the roots and 1 front tooth needed to be pulled. He went ahead with it and he and his assistant Melaine were so kind and understanding with me. I was not expecting to have teeth pulled but they were wonderful. The front office too was very kind also. They said that they would make things right with me meaning that I would leave with something to replace my pulled teeth. I am so happy that I found this clinic and would recommend them to everyone who needed a dentist. Thank you for everything you have done for me and in the future too. Cindy Brighton
Market Street Clinic
22:20 17 Oct 18
I'm always wary after a lifetime of extensive dental work with a new dentist but they have proven themselves at Ballard Dental Arts to be top-notch! And, as they know, I'm picky!Dr. Tobler and all of his staff members have demonstrated their expertise, professionalism, passion and talent for their vocation over a of time. I would absolutely recommend their services for all your family and individual needs!
George Vogt
20:34 04 Oct 18
George Seltzer
17:52 01 Aug 18
I've been coming to Ballard Dental Arts for 4 years now. The dental hygienists are knowledgeable, friendly and so good to my teeth. Any issue I've encountered with my teeth has been promptly and professionally addressed, and I appreciate that they consult me on my input regarding a procedure. The staff is friendly and professional and there's a wonderful comradary among them - they truly operate as a team. I can't recommend Ballard Dental Arts (and Jenny and Dr. Tobler) highly enough!
Kaitlyn Bunker
23:38 10 Jul 18
I've had problems with my teeth for years and have always been embarrassed to smile. I went to a couple of dentists to get an estimate for the work I needed and Ballard Dental Arts was very reasonable (one place quoted me twice what BDA did). They made me feel super comfortable, did a great job of explaining options and really did an amazing job. I can't say enough about how happy I am with the job Dr. Kiefer and the staff did. It's really the best experience I've ever had with a dentist.
Red Block Blue Block
11:27 25 Jun 18
Ill start by saying I found this dental group from google reviews and my insurance website when moving to the area recently-Top notch experience all around. The admin and reception team is on point and easy to coordinate and communicate with. They are aware of their patient's notes and needs when made clear to them. The hygienists are super friendly and welcoming, always making sure you are informed and have questions answered, and really make sure you are comfortable and at ease. Great at communicating with the patient before and after doctor examination.I have worked with Dr. Tobler and he is just so down to earth and kind. Gave me good notes and information about my teeth without being preachy or judgmental. When I had time restraints because of insurance passing they were beyond accommodating to make sure I got the services I needed.
Danielle Baroudi
03:39 22 Jun 18
My first visit was amazing. They really get to you know you and listen. My hygienist was awesome. Very thorough and explained everything. The Dentist didn't try to sell me anything I didn't need. I highly recommend this dental office.
Daniel Peterson
03:15 15 May 18
I've been going to Ballard Dental for a long time, before the fancy face lift. They have maintained their excellent service and two dental hygienists I've seen Jenni and Lea, are spectacular. Gentle, thorough and really chill. The dr.is also pretty cool, high energy and happy dude. Spotless, lovely offices and efficient scheduling. Need a new place to get your choppers worked on? This is your joint.
Teresita C.
19:02 31 Jan 18
Dr. Tobler and dental assistant Melissa were fantastic during my recent procedure. Their communication throughout was fantastic and they made sure I was comfortable. The office is new and clean and the entire team there is professional.
Gary Burckhardt
18:41 05 Jan 18
When I first went to these Ballard Dental Arts I was scared because I hadn't been to the dentist in a long time. They really took care of me always making sure i was comfortable and didnt feel a thing they really make it feel like they are your friend and they were there to help these guys are amazing at what they do. friendly to boot. Word of advice everybody listen to your dentist you know what they're talking about! LOL
Ryan Maytash
21:31 04 Jan 18
Friendly staff and great care.
Michelle Lewis
15:55 23 Dec 17
I have been coming to Dr Wiley and his team for 15 years. They are capable, professional and friendly. The work on my teeth has been top notch; I have never had a problem or had to return to have work fixed. I like the fact that Dr Wiley has had the same staff for a long time- the sign of a good team. Tinker and Lisa always treat me like a valued customer.
Jennifer porter is the best dental hygienist on the planet. If she retires I'm just gonna go ahead and get false teeth. ...she is irreplaceableRobert
Robert Lavery
00:10 16 Dec 17
Siri is the best dental hygienist!! She's so fun to talk to and is great at her job, goes above and beyond to make sure you're comfortable!
Jacki Hatcher
22:07 15 Dec 17
Best dental experience I've had! Getting cavities filled apparently doesn't have to be a horrendous experience.
Rory Given
21:30 13 Dec 17
They got me in quickly and the dr was kind and very upfront and honest
Nessie Noyes
21:03 13 Dec 17
I had 2 cavities treated yesterday by Dr. Wiley and his technician Karen Tinker. This professional combo of Dr. Wiley and Tinker is the best! Both of them performed the procedure with Dr. W. doing the drilling and Karen then placing the fillings. They both discussed the final stage and I was on my way. The latest technologies are used and the mood is set as calm, friendly, and pleasant from the first moment I arrived through the entire procedure.I cannot say enough great things about Ballard Dental Arts. My doctor Jack, Karen at his side, and Lisa at the front office. Virginia (Ginny) is and has been my dental hygienist for years under Dr. Wiley. Love her!!! - Thank you folks!KP Snyder
They are always professional, personable, and thorough. I'm glad I switched from my previous dentist to here.
Dan Davidson
02:08 13 Dec 17
Great atmosphere, friendly staff, always professional.
Nicholas S Romero
22:42 12 Dec 17
I really like Dr. Tobler and the staff at Ballard Dental Arts. They do great work and are always friendly and flexible with scheduling. I've been a patient for about a year now and have been happy with my cleanings, and about as satisfied as I could be with a recent root canal and another extraction. A lot less pain than when I had a similar root canal done by a fancy specialist in LA. Dr. Tobler is very attentive and transparent, which helps if you're anxious like me when it comes to anything dental. He's also very efficient and you can tell his work is top notch. Highly recommend.
Great place with best service at a reasonable price.
Siddharth Varadan
08:06 16 Nov 17
Truly great service and care by their entire team of professionals. Everyone gives fantastic customer service, from the front desk staff, to the hygienists and the dentists. I'm very happy I found them!
Jaadi Marchant
05:52 03 Nov 17
Have been visiting this clinic since the previous owner. The remodel is a nice touch. Really the main reason that I keep coming back is for my hygienist Jenny. I've spent alot of time in the dentist chair getting my mouth repaired from my heads seemingly magnetic attraction to concrete. Definitely have built up enough hesitation to not want to go to the dentist but Jenny has made it really easy for me..to the point where I really look forward to my visits. Last time I was in Siri was covering for Jenny which definitely had me worried but guess what, Siri was just as amazing! Couldn't believe it. Really great folks here, highly recommend checking them out.
Marcus Woodle
22:24 04 Oct 17
I've had to do several months of fillings and Dr Wiley has been delightful the entire time. He's very skilled and kind. The office staff is wonderful. I've had a couple issues with billing and they've gone above and beyond to be helpful and accommodating. I highly recommend this office.
I'm terrified of the dentist. Seriously, I cry even making an appointment. Everyone at Ballard Dental Arts is amazing. They are kind and don't laugh when tears stream down my cheeks during a cleaning.I feel so well cared for and they take the time to really review everything with your oral health. I highly recommend them!
Danielle Isbell
16:33 27 Apr 17
Ballard Dental Arts has provided me and my wife many years of wonderful dental care. The dental work has been superb. Jenni is particularly efficient and compassionate. Chris is very friendly, professional, and always on top of things. They consistently offer the highest quality of care.
Brian High
20:20 29 Mar 17
Very high quality dental service from cleanings through restoration work.
I have been going to Dr. Dean for over a year and love him and his staff. They go the extra mile for you and are so kind and knowledgeable. He is always informing me of what he is going to do before he does it.I recommend them to anyone.Thank you Dr. Dean and staff!
Davienne Gordon
16:46 23 Aug 12
Regain your natural smile with our discreet dental crowns.