Partnering with you for exceptional dental health.
Welcoming all patients as family.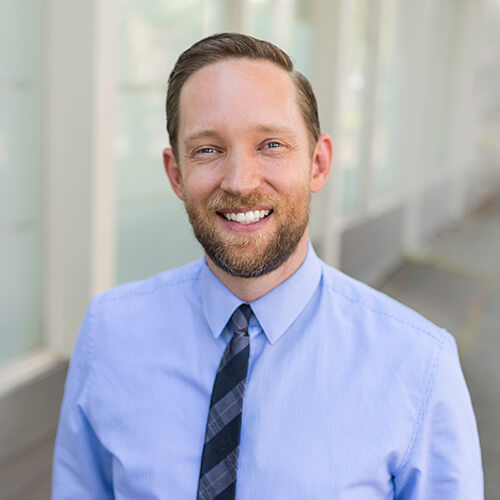 I grew up primarily in Southern California, spending most of my time at the beach. I loved to paint and draw and worked as a graphic designer both in high school and then in college at BYU in Utah. Eventually, I changed course and pursued dentistry, which took me to Indiana University to get my DDS degree and become one of the Seattle doctors.
After working for several years as a graphic designer, I realized that dentistry was a better fit. I love the people I get to associate with every day. That includes both my patients and incredible team!
I'm married to the love of my life, and we have two boys. I still enjoy spending time at the beach or in the ocean, but I equally love spending time in the mountains and on trails. I play the guitar and the piano and adore just about any kind of music.
Learn More About Dr. Christopher Tobler
What do you do outside of the office?
Most of my time these days is spent playing with my two boys – building Legos, building forts, or exploring parks and trails around the Pacific NW. I love to play music, and when I can find the time, I still like to make it out to live concerts.
Fred Rogers because of his humble dedication to making the world a better place by helping others feel confident and valued.
What was the best day of your life?
The two best days of my life were when my sons were born. Being a father is the single most exciting, exhausting, humbling, and fulfilling thing in my life.
What flavor of ice cream would you be?
I like mint chocolate chip. Not particularly exciting, but sometimes it just hits the spot.
I love my dental hygienist here! She helped take my gums from drab (honestly worse than drab - bloody and inflamed) to fab (seriously). They make me want to go to the dentist! I've never experienced that before, and am so glad I found Ballard Dental Arts.
Brandy Przybylak
23:26 11 Oct 23
Professional and courteous staff. Great experience!
The Deadrones
21:25 10 Oct 23
Stephanie is always great to visit for a thorough cleaning and treatments. The staff are always friendly and have yet to experience any noticeable delay in appointment times. Met my new dentist today (former left the practice) and was extremely pleased.
William Smith
16:43 10 Oct 23
Very nice staff that helped ease my anxiety. Big thank you to Leslie in particular.
Jeffrey Misiasz
22:13 06 Oct 23
The entire staff is professional and friendly. Definitely the best dental experience.
Steven Simon
13:31 04 Oct 23
My family and I have been going here for years! Great drs and hygienist and always accommodating
Anjani Vyas
21:43 03 Oct 23
I actually look forward to going to the dentist for the first time!
This is a great team of medical professionals and they're all positive and encouraging. No one tries to upsell you for things you don't need. Always a reassuring place to be. 100% recommend!
Kim Delaney
23:43 15 Sep 23
They are very prompt every time I come in for my 6 month examination/ cleaning-- maybe a 5 minute wait, nothing like the 20-30 minute wait I have at my primary doctor.I love that they use a laser and a water pick which cuts the scrapping way down. The staff has always been pleasant and friendly with me. A great dental experience.
Mark Nowlin
15:52 13 Sep 23
Great dentist! Very kind hygienists!
Kate Clausen
18:07 12 Sep 23
I was referred to Ballard Dental Arts about 6 months ago and I am very pleased with my dentist, Dr. Tobler, and his staff. They are professional, knowledgeable and friendly. I had some concerns about my teeth but after dealing with Ballard Dental Arts I know that I'm in good hands.
Susan "Kelly" Riley
22:45 30 Aug 23
Very attentive and explained this well
Bonnie Kiley
00:22 26 Aug 23
I've been a patient here for over 2 years. All staff and providers have been phenomenally kind, competent, and helpful. Going to the dentist can be stressful for me/many, so I'm glad to have found such a positive experience at Ballard Dental Arts.
Ellie Thorstad
15:05 22 Aug 23
A very pleasant experience.
Richard McGrew
18:15 17 Aug 23
Always had top notch service here for many years. I especially appreciate the careful and pain-free cleanings and professional advice provided by dental assistant Jennifer Porter.
Jim Rybock
17:55 16 Aug 23
Staff are all very friendly and thoughtful. Could do with more masks, but at least the individual exam/cleaning rooms are very private.
Karolin Lund
00:07 09 Aug 23
I always get great treatment here and the staff and doctors are always very kind and helpful . Since I moved here this has been the only place I go for my cleaning and any dental work .
Lola Taylor
19:26 04 Aug 23
I was extremely anxious about visiting the dentist for the first time in many years. The staff is very friendly and professional and put me at ease right away. I look forward to my future visits. Well, as much as one can look forward to a dental visit.
Wesley Ashton
17:47 03 Aug 23
Removal of tooth stump and instillation of bone graft was free of pain and quick.
Maky Lemur
23:44 02 Aug 23
I really needed to be seen for intense jaw pain. They made time for me that day and formulated a plan for this jaw pain. Very happy with Ballard Dental Arts.
susie someone
12:50 02 Aug 23
I always come away from my visits to the Dentist with the good feeling that my teeth are being taken care of. My dentist Chris Tobler and his team are the best!
Bob & Kathy Hammer
17:51 01 Aug 23
I have zero gripes thus far. Organized, clean, personable, knowledgeable, etc.
Lavon Hart
22:22 31 Jul 23
Dr. Eggert was very professional and made my first experience great! He took the time to get to know me and my oral health/concerns. He was honest & polite. Look forward to going back for future appointments knowing that I'll be in good hands.
Great -- friendly and professional.
Will Sutherland
21:12 20 Jul 23
The most onerous thing about my first visit was the new patient paperwork. After that—easy peasy. The staff is friendly, competent, and thorough. I'm happy to have found this group. I saw Dr. Eggert, who was personable and helpful.
Elaine Williams
21:24 13 Jul 23
I'm have been going to Ballard Dental Arts for almost 15 years and will continue for as long as I am in Seattle. Good folks.
Every one was very nice and efficient, overall a good experience
samuel weyer
19:37 03 Jul 23
I have been a patient of this clinic from the day it opened. The staff is very skilled and professional. It is easy to schedule appointments and they have been very quick at responding to emergencies. They are great!
Margot Ray
23:39 27 Jun 23
Great cleaning… professional, thorough and honest.
M Zimmerman
00:11 27 Jun 23
Wow!!! So glad that my husband and I found Ballard Dental Arts when we moved to Seattle. Such amazing people and incredibly skilled. I have difficult teeth and this facility has changed my whole outlook on going to the dentist. Would highly recommend especially if you have teeth that require extra time and attention. Dr. Tobler and Melissa are amazing and I actually look forward to visiting with rather than avoiding the dentist at all costs like I used to. Thanks again and you've got a loyal customer here for life. As long as I'm in the state of Washington I'll be coming here.
Katherine Baer
23:24 20 Jun 23
I have dental anxiety so am really picky about where I go for cleanings and dental work. I've always felt comfortable and relaxed at Ballard Dental Arts. I highly recommend them.
Robyn Morris
19:10 19 Jun 23
This place is incredible. I have a massive fear of dentists that kept me from getting regular cleanings for a while. Last year I stepped into this office and was instantly greeted by the kindest and most empathetic dentistry office staff I've ever met. Everyone is so kind about taking breaks when you need, explaining what's happening, and they even ask if you've had a perilous bad experience at a dentist and offer s options to help ease some of that anxiety. 10/10. ♥️
I've never had more fun at a dental office. Everyone is bright and really cares about their job. I've been coming here for 8 years and had a LOT of work done. I think I've had every dentist and they're all good. Special props to Travis in the front office!
I've been going to Ballard Dental Arts before it was even BDA lol. My hygienists have been Jenny and Erin who have now both left so I am very sad about that. They don't force services on you and are efficient. I have Dr Tobler who is great!
Keyur Patel
20:47 06 Jun 23
Felt very comfortable with Dr Wang and had a great experience. Thanks for providing the professional work & environment. Julia Layman
Julia Layman
20:19 04 Jun 23
The dentists and hygienists (especially Dr. Rowe and Ginny) at Ballard Dental Arts are friendly and kind with patients with dental anxiety and tooth sensitivity.
Rima Kaboul
21:20 02 Jun 23
My semi-annual checkup went as all my previous ones: friendly, thorough, professional, sensitive to my insurance coverage and knowledgeable about the freebies they offer.
Kim Peterson
18:13 02 Jun 23
Friendly, knowledgeable staff, beautiful clinic, and the best dentist in Seattle!
Bret Ashlee Watson
04:37 01 Jun 23
My family has been going to Ballard Dental Arts for 5+ years and have been very happy with the care and service we have received. Dr. Tobler takes the time to get to know his patients and explains any treatment plans or recommendations. I've seen many different hygienists over the years, and all have been very professional. The office is always very clean and I never have to wait long for my appt. I recommend Ballard Dental Arts to anyone looking for a new dentist!
Kaylee Marcum
16:44 31 May 23
Excelente atención, nice people, very friendly and help all the time, is the Best Dental place, They work very hard, thank you Dental Arts.
Sonia Polanco
23:37 25 May 23
Scheduling appointments and check-ins are a breeze with friendly, professional staff. Direct, informed consultations with dentist help you choose best treatment plan. Technicians are well trained on all procedures, keep you informed on what's next, and are great at putting you at ease if you're a nervous patient.
Johnny Download (Kidneystoner)
18:04 24 May 23
Best dental care experience I've had. Great caring people from reception to procedures and post briefing. Highly recommend.
I had a great first experience with the practice. I felt reassured by the dental plan they put in place and the knowledge that was demonstrated
Mark Grassick
20:07 20 May 23
I've been going to Ballard Dental Arts for several years now, and have always had a great experience with all the doctors, hygienists and staff overall. Very warm and skilled practice - I always feel that I'm being cared for by a professional and compassionate team. Highly recommended!
Alyssa Stock
05:23 20 May 23
Super thorough, but very gentle cleaning and exam. Hygienist and doctor were equally thorough in treating teeth, tissue and patient as a whole.
Scott Levy
01:57 18 May 23
Dr. Tobler is fantastic! My daughter chipped her front tooth and the staff got us in right away. The office and staff are very professional, I couldn't recommend them more. We're patients for life.
Wendy Deaton
13:30 10 May 23
Our decade of dental care here has been nothing but great. Their staff is professional and caring, the environment is calming. A special shout-out to the dental hygenists (Jennifer!) with whom we spend most of our time during routine visits. They are the best! Of course, we wouldn't return if not for the excellent dentists themselves, but that's a 'given'.
Mary Ann Klosterman
03:23 08 May 23
I have gone to BDA for several years, and they have always been professional, courteous, careful, and extremely skilled at what they do.
Bob Stegner
01:38 03 May 23
I'm always greeted with a welcome smile. Everyone is friendly and helpful. Jennifer rocks! She is thorough and pretty much painless periodontal maintenance. Oh and she plays KEXP!
Shelly Nance
16:17 02 May 23
Ballard Dental Arts rocks! The personnel are kind, professional, and caring. They listen to their patients and make accommodations for my light and sound sensitivity. Highly recommended!
River Lamoreaux
01:18 28 Apr 23
Due to a cancellation I was notified that I could get in a hour earlier enabling me to beat the afternoon traffic home! Yay!
Dave Agnew
21:49 18 Apr 23
Great experience! Everybody was extremely friendly and helpful!
Claudia Cedfeldt
20:23 18 Apr 23
Ballard Dental Arts is a nice office, very clean, and the staff are professional and caring. Exactly what I want in a dental office.
Chris Bajuk
16:09 14 Apr 23
Service was great, staff and dr are friendly, and walking distance for me, so great location.
Barbi Stanik
01:57 12 Apr 23
My entire family has been coming to Ballard Dental Arts for ages. Ginny is amazing. Dr Tobler is very smart and professional and super sweet. Love this place. I only with I could get my Perio maintenance here.
Babette Farage
23:58 10 Apr 23
Professional EZ to understand made my teeth issues simple and paying for care very affordable ..There WORK IS EXCELLENT 😁😁😁😁😁
Michael Nordine
23:13 10 Apr 23
Best dental office & staff ever!
Francine Keller
18:27 10 Apr 23
I've been going to Ballard Dental for over 30 years. They've always taken great care of me. Friendly staff.
Rosie Hinrichs
14:29 07 Apr 23
Super friendly and welcoming staff. Everyone was knowledgeable and walked me through each step of the process so I knew exactly what my appointment was going to entail. The DMD was very gentle, thorough, and informative. I felt like I had been a patient there for years! Lucky to have found this practice. 10/10 would recommend!
Lauren Potter
03:52 07 Apr 23
Friendly, thorough and efficient. What more could you ask for!?
Mallory Lamb
23:48 06 Apr 23
Always very thorough and conscientious about pain in sensitive areas!
KT Hancock
20:12 06 Apr 23
Everyone here is so nice but Terri-Anne is my favorite. I hate getting my teeth worked on and she always manages to make me feel comfortable. All the doctors are great as well. Highly recommend this dentist office.
Danielle Dargavel
02:04 09 Feb 23
I really miss Jenny my old 15+ year hygienist but the new ones are okay too.I have been with Dr. Tobler since he opened this office.
Denise "Dee Dee" Thomas
19:59 11 Jan 23
Kavita is amazing! Staff and clinic are very patient friendly!
Shekinah Sj
18:30 11 Jan 23
Everyone is so kind and they make you feel at ease. The staff all are super helpful and make sure you know what to expect for the appointment and insurance. Great group and definitely would recommend!
Kathryn Telle
16:14 11 Jan 23
I've been going here for two years and it's always a great experience! Everyone is friendly, conversational, and very open about options and insurance costs. I also really appreciate the text/email alerts for appointments—super helpful!
Kate Reingold
22:28 09 Jan 23
I have been going to Ballard Dental arts for over 10 years, twice a year. They are relaxed yet professional, thorough, empathetic and painless for my cleanings. Their receptionists and office folks are friendly and efficient. I feel very lucky to have this practice so close to home.
Sidney Hacker
23:14 06 Jan 23
Great care and efficiency from Dr Lau and his team
Gabriel Stranahan
21:41 06 Jan 23
I have always found Ballard Dental Arts to be a great experience. On time and efficient and very friendly and informative about all my dental issues and needs.
Thomas Palm
22:36 05 Jan 23
Have been using Ballard Dental Arts since they opened. Dr Tobler and staff are great. My hygienist, Jennifer, is awesome. I highly recommend their gum laser treatments for those with less than stellar gum health.
Teresa Stern
20:31 04 Jan 23
My second visit to Ballard Dental Arts. Everyone I've met has been great; they use the latest technology to make the cleaning process as easy & painless as possible.
Always friendly staff. And consistently successful care. Easy parking. I am very satisfied with BDA.
Whitman Turner
02:30 03 Jan 23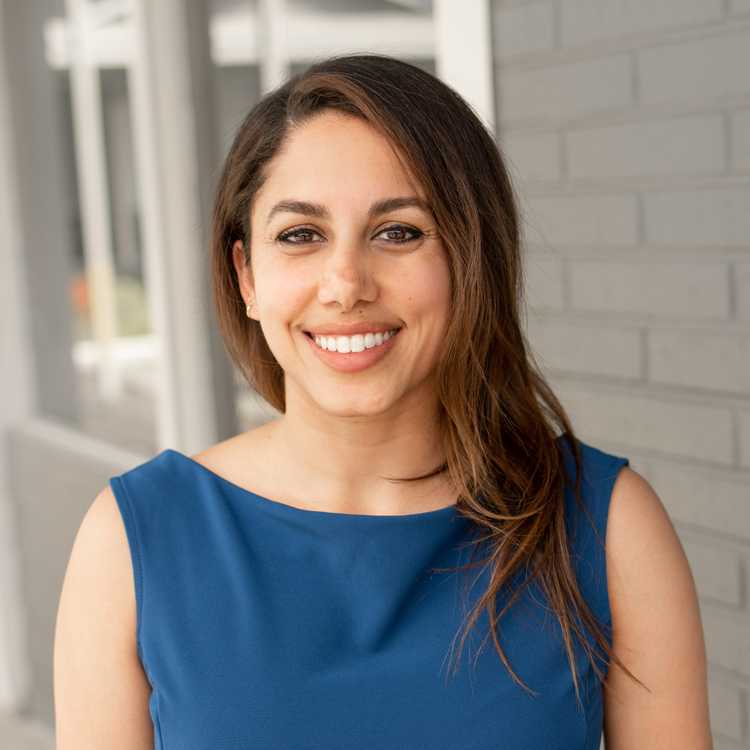 Learn More About Dr. Kavita Sainanee
As she loves staying active, Dr. Sainanee enjoys hiking, swimming, and yoga. She also loves to travel, and was one of 10 students in her class selected to represent the UCLA School of Dentistry as an ambassador to Japanese universities in 2014. She hopes to continue to explore a little more of the world each year.
UC Berkeley – B.S. Molecular Environmental Biology
UCLA – D.D.S.
University of Washington – Hospital Dentistry Residency – 1 year advanced training in general dentistry
My goal is to make patients' experience in the dental chair as comfortable and easy as possible. I encourage questions about dental treatment and work together with patients to come up with a treatment and maintenance plan that is best suited for each patient's unique conditions.
My philosophy is to help patients reach a point where they need as little dental treatment as possible by educating them on the causes of tooth decay and periodontal disease, and focusing on prevention both at home and in the office.
The Newest Member of the Ballard Dental Arts Team
EDUCATING & GUIDING YOU TO PREMIUM HEALTH
Our dentists use their experience and expertise to bring innovative dentistry to all our Ballard patients.